YouTube SEO From Basic to Advanced
Apr 16
The first step in YouTube optimization is understanding search intent. There are four major types of search intent: informational, commercial, navigational, and transactional. Knowing these intents will help you tailor your video's content for each. Once you understand the intent of your customers, you can begin to optimize your videos for these searches. Listed below are some of the most crucial aspects of YouTube SEO.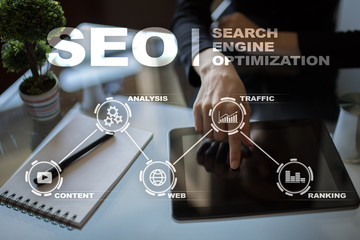 Keyword research is the core skill to build within the greater framework of SEO
There are a few things to keep in mind when conducting keyword research for YouTube. First, you must have a good idea of the volume of searches for the keywords. Once you have a good idea of the volume of searches, you can refine the list of keywords with higher volume. The best tool for this process is Ahrefs, which allows you to create a list with as many keywords as you'd like. Another great tool is VidIQ, which provides search volume metrics and opportunity score metrics for trending videos.
Next, you should check out the keywords that your competitors are using. Tools like SEMrush and SpyFu can help you do this, but these tools can be costly. If you're looking for a free tool, you can try Soovie. This tool allows you to check competitor names and key terms, which is a great way to expand your keyword list. You can also use Ahrefs to check your competitors' ad campaigns.
Imagery helps your video stand out
Making the most of your thumbnails is a key to making your video stand out from the crowd. Your thumbnail should showcase your video title and an exciting still from the video. Use a consistent visual theme throughout the thumbnail. For even greater impact, try using image editing software to improve its quality. Zooming in and out of your thumbnail will give people a better idea of what it looks like before they view it.
Make sure the thumbnails reflect your video's content. Keep in mind that it's your thumbnail that will appear in social media posts and emails, so it should be relevant to the content. Adding key action phrases to your thumbnail will encourage searchers to click on your video. In addition, make sure the thumbnails are the proper size for your video. Images should also be high-quality, but don't overdo it.
Writing a descriptive description
While it is important to include keywords in your YouTube video's description, be sure to avoid keyword stuffing. Your primary keyword should appear in the first three sentences of your description, as this is where YouTube's algorithm prioritizes your content. Additionally, you should use complementary and similar keywords as well to provide extra information about your video. Avoid using irrelevant keywords, as they could lead to poor user experience, and may even violate YouTube's policies.
If your goal is to boost SEO, then it is vital to use keywords in your description. They will help Google's algorithm understand your content and make it more likely that people will find your video. If you have difficulty choosing keywords for your YouTube video, try using the Keyword Planner tool and Google Trends to help you choose the right keywords. In addition to the right keywords, your YouTube video description should contain one or two sentences that are relevant to your video's topic.
Adding transcripts
Adding transcripts to your YouTube videos is easy, but it may not be obvious where to start. To start, you'll want to upload the transcript file. On the Captions and Subtitles page, navigate to the "Transcript file" section and select the language you'd like to add. Then wait a few minutes, play the video and confirm that it has successfully uploaded. Then you're done!
The YouTube video site provides a link to a transcript that explains the key points of the video. This can be useful for those who find the video difficult to understand or for those who want to hear what the presenter was saying. By providing a transcript, you'll be able to target your audience with a more accurate representation of the video's content. YouTube also automatically adds text and timecodes to the video, so you can easily find and copy the transcript.
Adding a filename
If you're wondering how to make your YouTube videos appear in the search results, you'll want to add a filename. YouTube is able to read this filename and may use it to determine how relevant your video is to its subject matter. The following are a few tips to help you do this. Once you've created your filename, make sure to include keywords in your title, description, and tags. This will help YouTube understand what your video is about and what its audience may be looking for.
The first step in removing random characters from your filename is to use a YouTube video converter. You can use this to convert your video from one format to another, such as mkv. Once you've converted the video to the right format, you can upload it to YouTube. Make sure to choose an appropriate file format so that it will be supported by YouTube. If you don't know which format your video is in, you can install a free extension for Google Chrome.
Dreams To Reality SEO
5463 Useppa Dr Ave Maria, FL 34142 United States
2399327970
Naples SEO 
Web Delvoper Naples
SEO Services Naples
https://www.a-zbusinessfinder.com/business-directory/Dreams-To-Reality-SEO-Ave-Maria-Florida-USA/33494589/
https://huludirectory.com/listing/dreams-to-reality-seo-308034
https://medium.com/@dreamstorealityseo/dreams-to-reality-seo-f29c74f5349f
https://firmania.com/ave-maria/dreams-to-reality-seo-9448799
https://www.cylex.us.com/company/dreams-to-reality-seo-35622303.html
https://us.enrollbusiness.com/BusinessProfile/5685616/Dreams-To-Reality-SEO-Naples-FL-34102
https://pingdirapp31.directoryup.com/top-1/dreams-to-reality-seo
https://www.fixerhub.com/united-states/ave-maria/professional-services/dreams-to-reality-seo
https://www.mentorhub.info/united-states/ave-maria/business-growth/dreams-to-reality-seo
http://www.swizzness.com/web-design/dreams-to-reality-seo
https://www.citiwaka.com/united-states/ave-maria/business-services/dreams-to-reality-seo
https://www.finduslocal.com/local-business/florida/immokalee/dreams-to-reality-seo_5463-useppa-dr-ave-maria-fl-34142-united-states/
https://www.qdexx.com/US/FL/Ave%20Maria%2C/Business%20Services/US-FL-Ave-Maria-Business-Services-Dreams-To-Reality-SEO-Dreams-To-Reality-SEO
https://www.yplocal.com/united-states/ave-maria/business-professional-services/dreams-to-reality-seo
https://www.earthmom.org/web-developer/dreams-to-reality-seo
https://www.peeplocal.com/business-professional-services/dreams-to-reality-seo
https://www.ourbizdirectory.com/marketing/dreams-to-reality-seo
https://www.directorytogoto.com/classifieds/dreams-to-reality-seo
https://www.citybyapp.com/united-states/ave-maria/professional-services/dreams-to-reality-seo
http://www.smartfindonline.com/us/business-services-online-marketing/dreams-to-reality-seo
https://www.hrbusinesslive.com/professional-services/dreams-to-reality-seo
http://www.ecogreenworld.com/professional-services-1/dreams-to-reality-seo
https://www.nextbizthing.com/united-states/ave-maria/business-support-20-supplies-20-services/dreams-to-reality-seo
https://www.merchantcircle.com/dreams-to-reality-seo-immokalee-fl
http://www.directory.best/business-to-business/dreams-to-reality-seo
https://www.whatsyourhours.com/united-states/ave-maria/professional-services/dreams-to-reality-seo
http://www.quponing.com/service-1/dreams-to-reality-seo
http://tupalo.com/en/users/3282822
http://www.quponing.com/service-1/dreams-to-reality-seo
http://webmastersmarket.net/directory-web/listing/dreams-to-reality-seo/